MacBeth joined company in 2007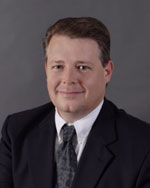 Jeff MacBeth
ST. AUGUSTINE, Fla. —  Outdoor furniture and indoor hospitality furniture manufacturer Brown Jordan International has promoted Jeff MacBeth to senior vice president of operations.MacBeth has held numerous positions since his start with the company in 2007, most recently as vice president of operations with primary responsibility for daily operations at Charter Furniture and Winston Furniture Company. MacBeth will continue to concentrate his efforts in those areas and will also handle special projects as assigned by Gene J. Moriarty, Brown Jordan's president and CEO.
"Jeff has had the unique experience of working in all of our business units," said Frederick G. King, Brown Jordan's chief operating officer. "His dedication to improving our operations in an efficient, cost-effective manner has contributed greatly to our overall success."
Prior to joining Brown Jordan, MacBeth was with Evenflo Products Company from 1988 to 2007.